Reviews – Falster Farm On Pasture 365™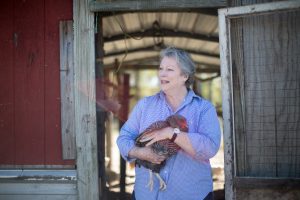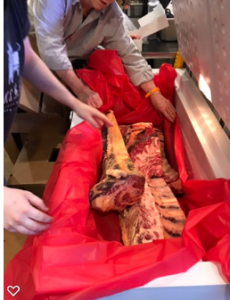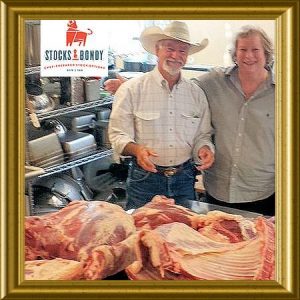 Executive Chef Joanne and Allison Smith picked an absolutely perfect for a day out with her girls of the hen house and free roaming egg layers. "I love the animal welfare of "my hens" at Falster Farm. Karl and Nancy have a small farm that pays attention to every detail." When I let my customers know I have their precious eggs in stock, they are gone within hours.
I love breaking down their grass fed and finished whole side of beef or a hog for my specialty and private small family dinners at the restaurant. Its a thrill to feature and be able to personally discuss Falster's "one off " hog, steer or poultry – all are just excellent." My mother enjoys visits to the farm so much, we are proud to call Karl and Nancy our special friends.
In 2006, Joanne become an Executive Chef atThe Gaylord Texan Resort. While there, she created a number of popular programs, including Junior Chefs, winemaker dinners, quarterly promotions of exotic ingredients, Star Chef competitions, and was invited to cook for the James Beard Foundation Culinary Awards Ceremony.
Over the years, Joanne's become a favorite guest chef on culinary tours from Napa and Tuscany to Havana and San Miguel de Allende, as well as one of the most sought-after hosts at community, charity, and national cooking events.
STOCKS & BONDY AT THE DALLAS FARMERS MARKET
Joanne Bondy, Dallas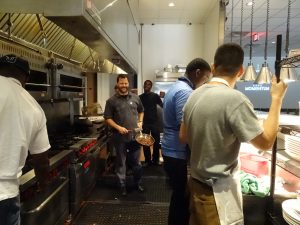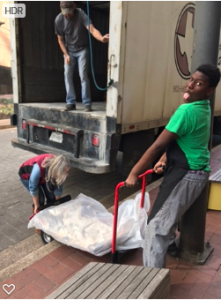 At Cafe Momentum, we know that our student chefs are getting food from Falster Farm that not only tastes fabulous, but is healthy and supports the local economy. The seasonal changes in the menu that follow the changes in available meats and produce always pleases. In an era where we're getting farther away from our food's sources, it's great to able to source our beef and pork locally from a farm that names each of their animals and we know that they respect their lives every bit as much as we do.
Falster Farm has helped us make our special events meet dead lines with quality that is truly over the top. They are to best!
Chad Houser, Cafe Momentum Dallas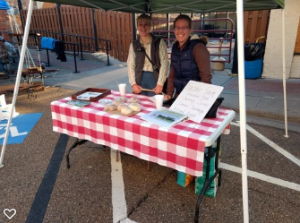 As an aspiring sustainable farmer, it's great knowing that the food I'm growing is able to be used locally instead of being shipped across the country. Being able to partner with restaurants like those around us means that farmers can get fair prices that keep their family on the farm, generation after generation. Restaurants and individuals' willingness to work with seasonal changes in our production makes a great partnership. I really enjoy meeting our customers in person, sometimes weekly at the Farmer's Market.
Our pastured beef is occasionally Prime but always a High Choice with flavors that reflect to depth and breath of the pastures at Falster Farm. It is green and lush as anyplace on earth and the climate for raising cattle here on grass alone is wonderful. I have my favorites on Falster Farm of course, but I love them all. I hand feed the raw milk to the pigs, move the chickens and cattle in their rotational grazing, and I'm just learning so much about how the real world works, and how important reputation, Reviews – Falster Farm On Pasture 365 really are.
This customer purchased 4 items on October 6 for $183.00 at Warriors That Farm on Falster Farm & Cattle Ranch and left this COMMENT: "Elizabeth was very kind and the customer service was spot on. I cannot wait to order again!" Oct 2018.- Yantis, Texas
Elizabeth Lanning, Falster Farm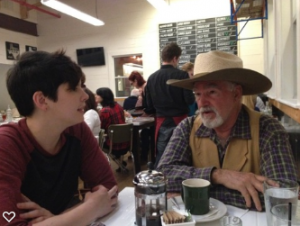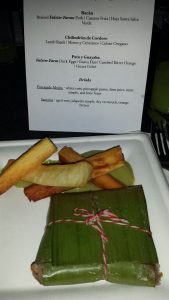 Our customers love Special Events where we pair the plate with beverage samples. Perhaps the best is coming to our whole hog pig roast with local farmers Karl & Nancy Falster. It's so fun to hear Karl's stories and Nancy's enthusiasm and passion for "clean beef and pork"; yes, I buy everything and anything they bring to my door: they are always reliable, courteous and ready to share their insights into how food works with our entire staff.
A graduate of Texas Culinary Academy, Chef Suki Otsuki serves as executive chef of Mudhen Meat and Greens.
We have their farm poster hanging at the main entrance to our restaurant.
Chef Suki, Dallas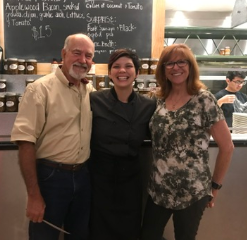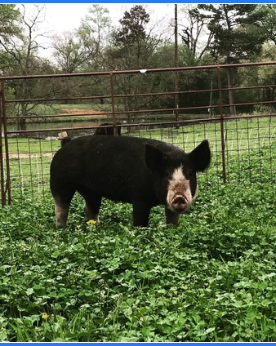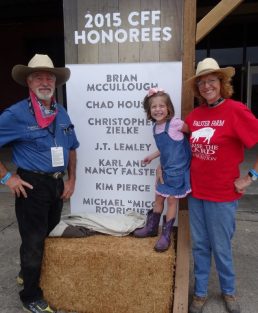 Because of the Reviews – Falster Farm On Pasture 365, in 2015 Chefs For Farmers Dallas honored Falster Farm On Pasture 365 as Farmers of the Year. There was a crowd of ticket buying sippers-and-tasters of better than 3000 attendees.
Nancy Falster, Falster Farm