Book your order of honestly grass fed beef, pork or poultry with us today!
Whether you're in the mood for grass fed chicken, pork or beef, we've got something to please your table, birthed, reared and finished right down the road form you in Wood County, Texas.
ABOUT US – Grass fed East Texas Farmers
Karl & Nancy Falster
Our passion is rearing honestly grass fed beef; and, dealing direct with our customers: we regularly hold on-farm educational classes and fun events — since 1999. Nancy and I produce low stress, Grass-fed, Clover-finished meat that is AFFORDABLE right here in East Texas; Falster Farm on Pasture 365™.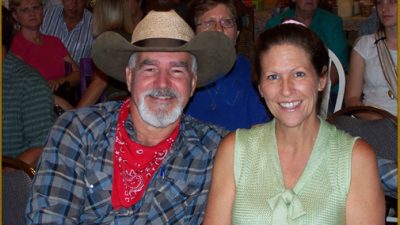 Locally Sourced Protein
Our typical customer is one that is desirous of clean delicious meats. While not all individual customers come to meet with us, about 90% of the Executive Chefs bring their entire wait staff. And of course, we feed that crew a meal that is about 90% grown on this place.
We grow for ourselves 1st, and then we make available the bounty. Tonight for example, Nancy served: warm beets and fresh goat cheese served on a bed of arugula, topped with bacon vinaigrette; Southern style corn bread, smathered in fresh butter; strips of sirloin steak stir fried. Nut and berry custard from our own pecans, nuts and fermented jellies – wow!
Recognized Leadership
Since 1998, A variety of organizations and publications recognize and feature Falster Farm On Pasture 365™ for its excellence in sustainability, productivity, hospitality, efforts in educating "everyday people" in the sacredness of agriculture.

Grass fed East Texas Farmers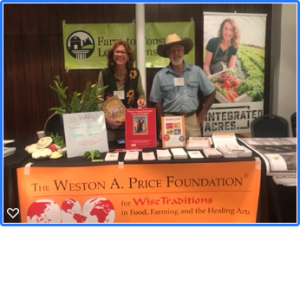 Small Local Producers
Howdy, we are Karl & Nancy Falster, and we're overjoyed to help people build better lives by learning how to farm, or buying our fresh local food fit to eat. Through our small non-profit (Warriors That Farm ) we teach others to do the same. We're fortunate to have spent years digging (researching) and growing nutrient dense food (meat, fruits and veggies) for our growing family of clean food subscribers, and can't wait to meet you!
We are Grass fed East Texas farmers. We live on our family farm in East Texas on Pasture 365 days a year, never far from a great lake to fish and sail in, a slow grow vegetable garden and gorgeous herds of beef and dairy cattle, sheep, hogs and poultry. We love every minute we spend with each other, our interns and our working dogs: Willie the herd dog, and Stuart the night watch.
Teaching Others To Do the Same
Remembering the difficulty Karl had after Viet Nam, the Falster's have tirelessly opened their home to folks from all walks of life, offering Southern Hospitality and Mentoring so that those that come may learn how to plan, work, develope, and be a part of the local community. We are not foolish enough to think we can feed the world, but sincere enough to teach another how to feed himself and family, and have a joyful time of life in abundance.

Apple Pie Classic
Young men from 3 continents intern about the Grass fed East Texas farmers rotational grazing and Bio-dynamic farming practice developed by Falster Farm. "Capt. Karl is the Joel Salatin of the South." — Chef Joanne Bondie, Dallas, TX.
FARM FIT

Want to know why farmers are in such great shape? Come out to the Falster Farm on Saturdays, 1:00 – 5:00 p.m. to lend a hand and build some muscle.

This is a great opportunity to meet the Falster crew and help knock some heavy duty farm chores off the list. Many hands make light work! Email nancyfalster@gmail.com to find out about this week's project.

Capt Karl's Texas garden